What do children, families and visitors say about our wonderful school?
Parent and Child Voice from our 2021/22 Survey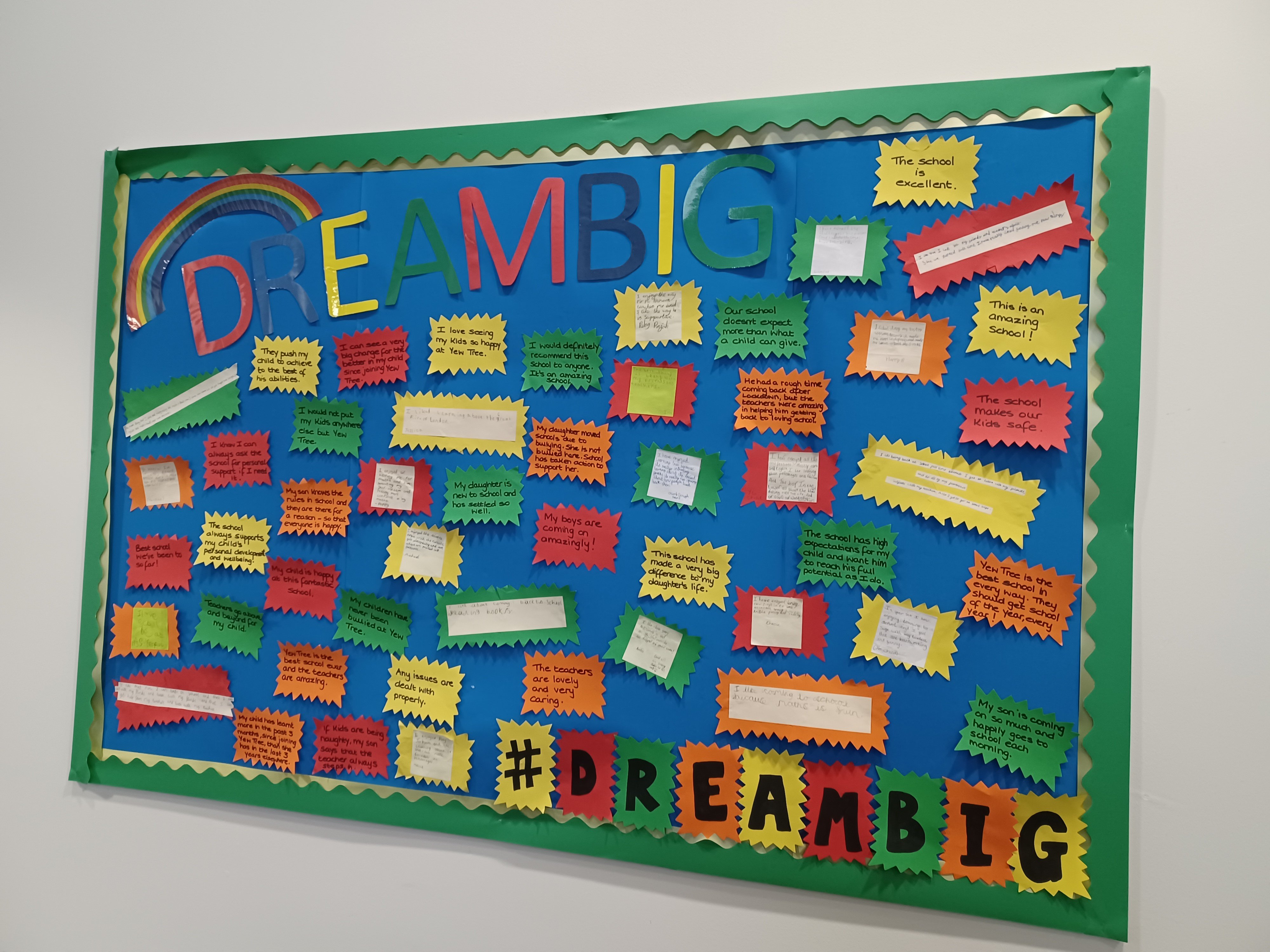 'The wellbeing of all is one of the central principles of the school and there is a commitment to support wellbeing across the whole school community.'
'Leaders have ensured staff have a real work/ life balance and staff are genuinely appreciative of this.  Sharing leaders' vision, staff believe that emotional wellbeing should central to all the school's practices.'
'Pupils felt that the school, in their words, "…was a place where everyone is friendly." Strong relationships exist between the staff and pupils. Should they have any worries, anxieties or concerns, pupils know that staff will support them.'
'Parents recognise the work of the school in supporting both the pupils and also the wider family. They value the approachability of all staff and appreciate staff are there to talk to on a daily basis. Moreover, they know that any issues will be addressed swiftly.'
Wellbeing for School Aware Report - April 2021
Yew Tree represents everything that is best about inclusive practice. All staff led by the principal, and her senior team have an acute understanding of its context and a driving passion to support and have high aspiration for all their pupils and families in their local community.
In terms of inclusion Yew Tree Primary Academy is a superb school in the broadest possible sense. Inclusion, care, nurture, and support are at the heart of its approach and is naturally ingrained in every aspect of the school and its life. It is a setting that prides itself on providing the best for everyone who is involved and is, a vibrant, caring, and friendly place to attend as a pupil and as a member of staff within a superb learning environment. It is thriving hub of educational and inclusive excellence where every single member of staff is committed to the school and highly valued by the Principal, the Senior Leadership Team and each other.
Over time, they have built up strong relationships with families and this has resulted in a high degree of trust and honesty and a very good understanding of how the school can best support pupils and their families. This has been extremely beneficial during the pandemic, as staff have continued to go the extra mile to ensure that learning has been tailored to the needs of individual pupils and well balanced so that families have had the minimum additional pressures. The overwhelming feeling from parents, that is endorsed by evidence of this, and previous reviews, is that the school is a supportive family, and they appreciate the commitment of all staff. The school`s actions to care for its pupils and its staff in my judgement continues to be superb.'
IQM Flagship Report June 2021